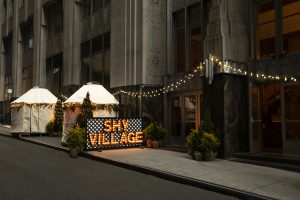 Romancing Outdoor Dining with Mongolian yurts
Restaurants turn to exotic Mongolian yurts as another way to promote outdoor dining.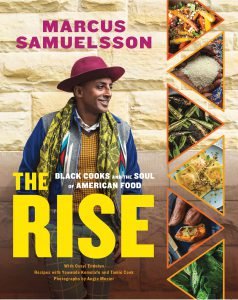 Celebrity Chef Marcus Samuelsson Gives His Compatriots the Respect They Deserve
An informative book on the history of black food and the diversity of black chefs working today.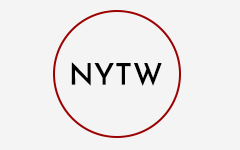 Ottolenghi: The Accidental Vegetarian
The Israeli/British chef has a new book Flavors which can help take the place of a trip to visit one of his London restaurants.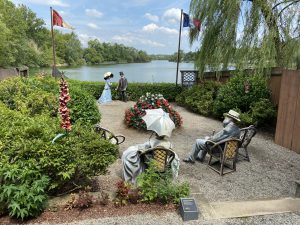 Art for All at New Jersey's Grounds for Sculpture
Published in Side of Culture: A great day trip from NYC or Philadelphia, the beautifully landscaped 42 acres of the Grounds for Sculpture (GFS) provide an inviting setting year-round for almost 300 contemporary sculptures. The sculpture park was the vision of founder and artist Seward Johnson, who died in 2020. He wanted to present contemporary sculpture in a non-intimidating setting that could nurture everyone's creativity. The works range from Seward Johnson's hyper-realist sculptures, some based on Impressionist paintings, to abstract works by Bruce Beasley, among others: there's something for everyone.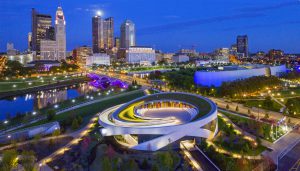 What's Happening in… LGBTQ Columbus, Ohio
The city of scarlet and gray, the colors of their beloved The Ohio State University, brings a pop of rainbow to the American Midwest.
Columbus is a young city with an entrepreneurial spirit. According to the U.S. Census Bureau findings released in 2019, Columbus was the only Midwestern city to make the Top 15 Fastest Growing Cities list. The result has brought a revitalization of neighborhoods, a renaissance of culture, and a reinhabiting of the city center.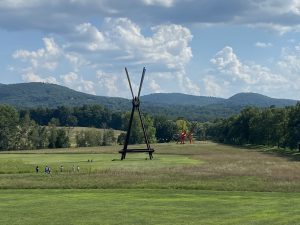 Art in Nature: Storm King Art Center at 60
Side of Culture: A 500-acre, open-air sculpture park in New York's Hudson Valley, Storm King Art Center is celebrating its 60th anniversary when its vision of supporting artists, art, and nature seems more relevant and urgent than ever. It has become famous internationally as a beautiful, ever-changing natural showcase for work by distinguished contemporary artists including Mark di Suvero and Maya Lin.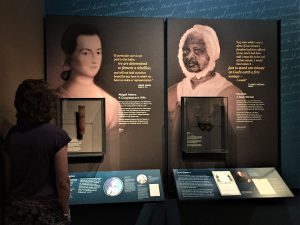 10 Historic Sites You Absolutely Must See in Philadelphia
Fodors.com: The City of Brotherly Love has more outstanding historic places (let alone the Rocky steps and statue, which don't count here!) than Benjamin Franklin had aphorisms. Don't-miss icons like Independence Hall recall the city's role in the American Revolution. But you'll get a fuller sense of Philly if you also see notable places that tell other stories, whether it's Eastern State Penitentiary or Mother Bethel AME Church.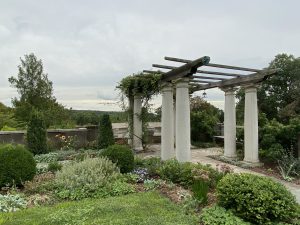 Reopening New Jersey's Historic Greenwood Gardens
In September, historic Greenwood Gardens in Short Hills, New Jersey, reopened after a planned, yearlong closure to revitalize this serene, 28-acre public garden surrounded by hills and preserved parkland. Major renovations include extensive new landscaping and the rebuilding of beautiful fountains. All will help visitors appreciate the unique setting of this family garden dating to the early 20th century.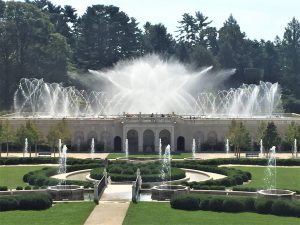 A Tradition of Excellence at Longwood Gardens
Famous for its acres of fountains and colorful holiday lights, Longwood Gardens also expands minds with its wide-ranging performing arts and educational programs, and helps protect the planet with its increasing emphasis on sustainability. One hour southwest of Philadelphia, this 1,000-acre Brandywine Valley center of horticultural excellence offers something new to experience in every season.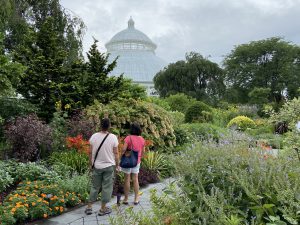 A Garden Treasure in the Bronx
To many visitors, the New York Botanical (NYBG) is an inspiring place to explore beautiful landscapes. NYBG is also a world-class scientific institution that nurtures important plant collections, develops educational programs, and collaborates with its Bronx community. Now more than ever, its 250 acres are a great place to connect with nature and refresh body and spirit in any season.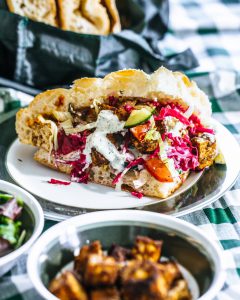 A Berlin Doner Kebab Without Jet Lag
This iconic Berlin street food can now be delivered to your doorstep in New York City in a meal kit. It will make you want to travel to Berlin even more.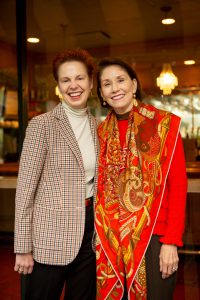 New Orleans: Small Bites, Big Easy
An excerpt from our new book "On the Road With Flavor Forays: An Insider's Guide to Four of America's Hottest Food Cities – Austin, Charleston, Portland and New Orleans" takes readers along on a delicious culinary romp.